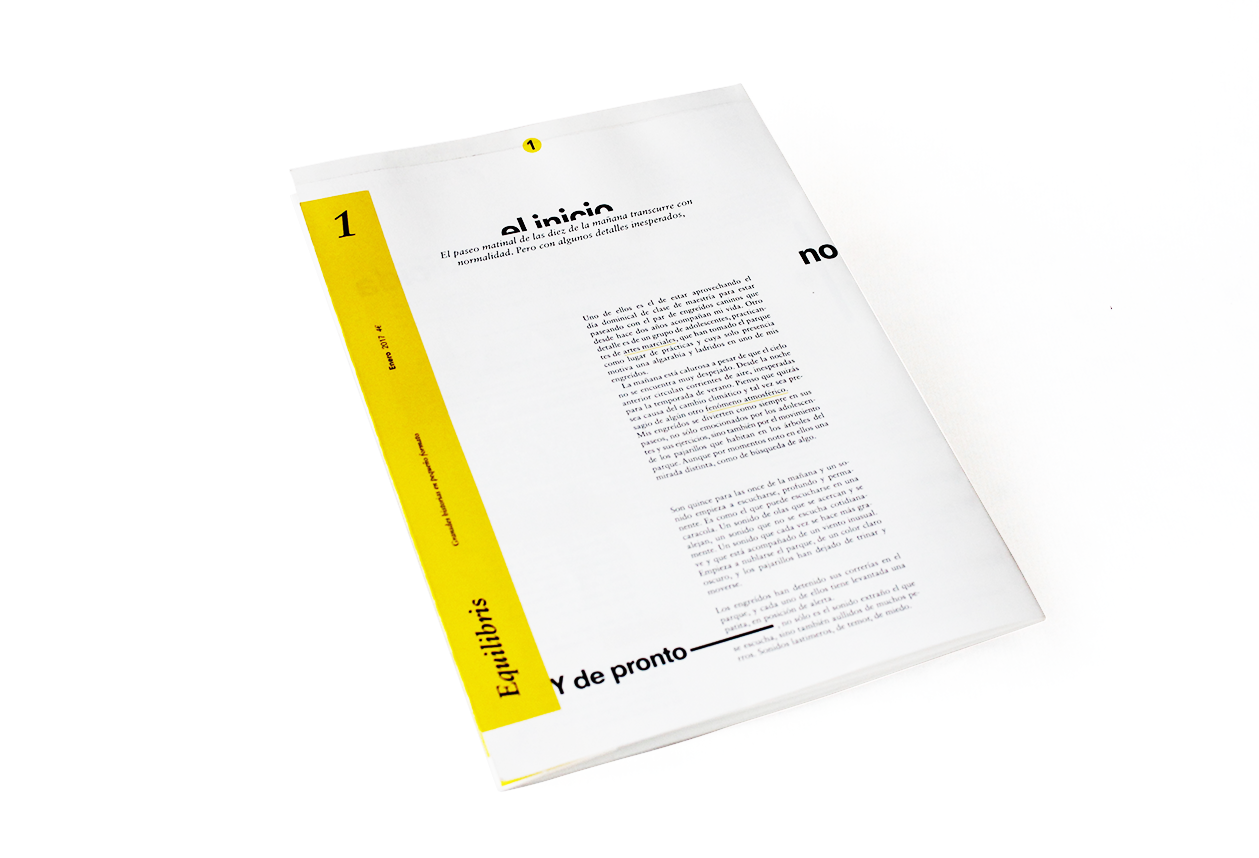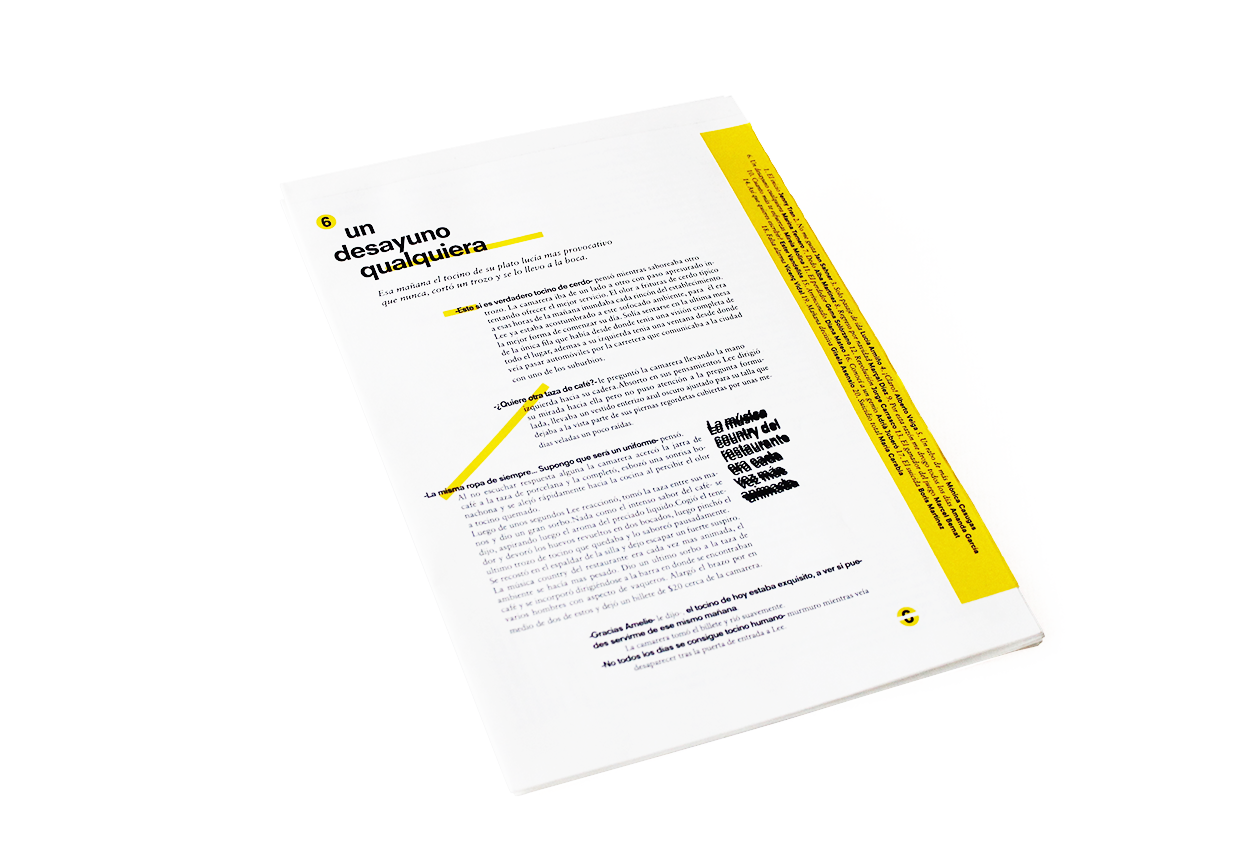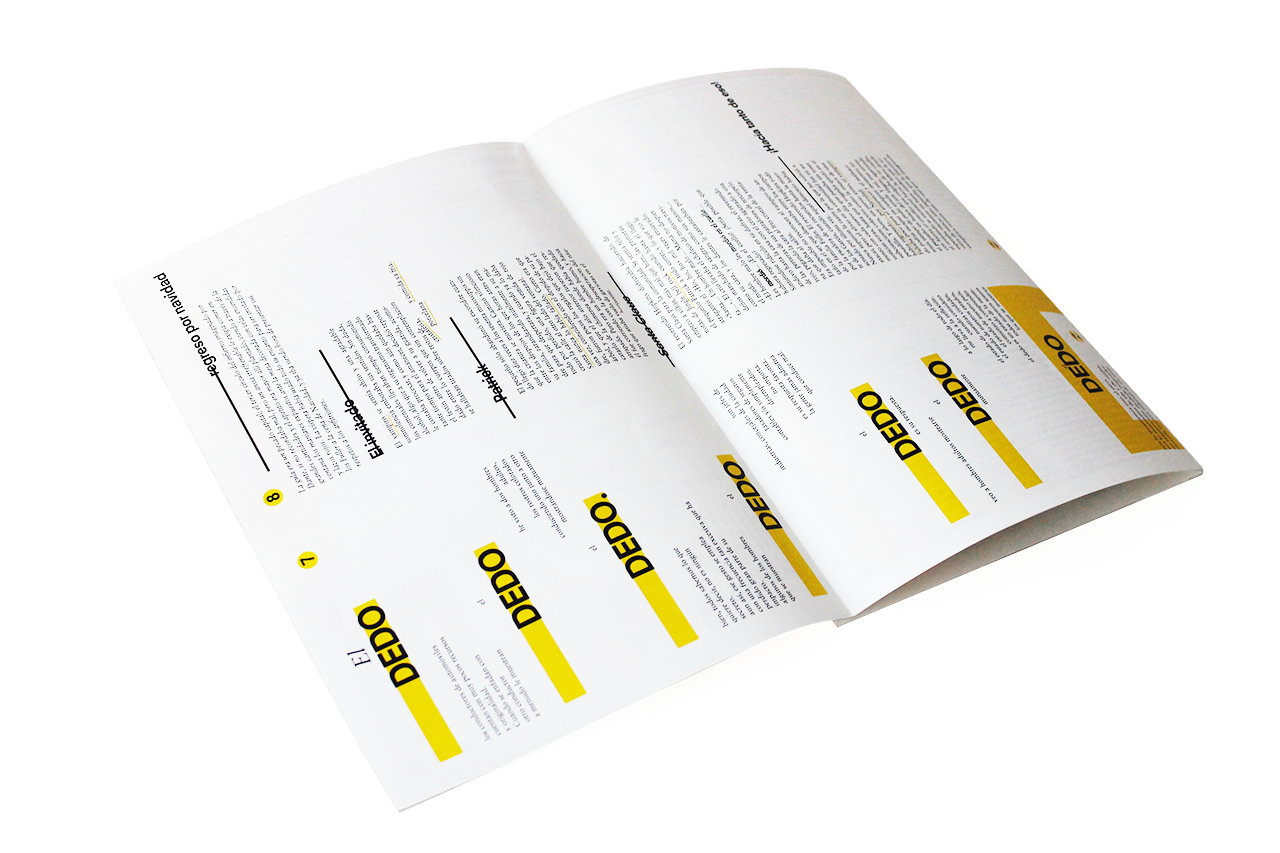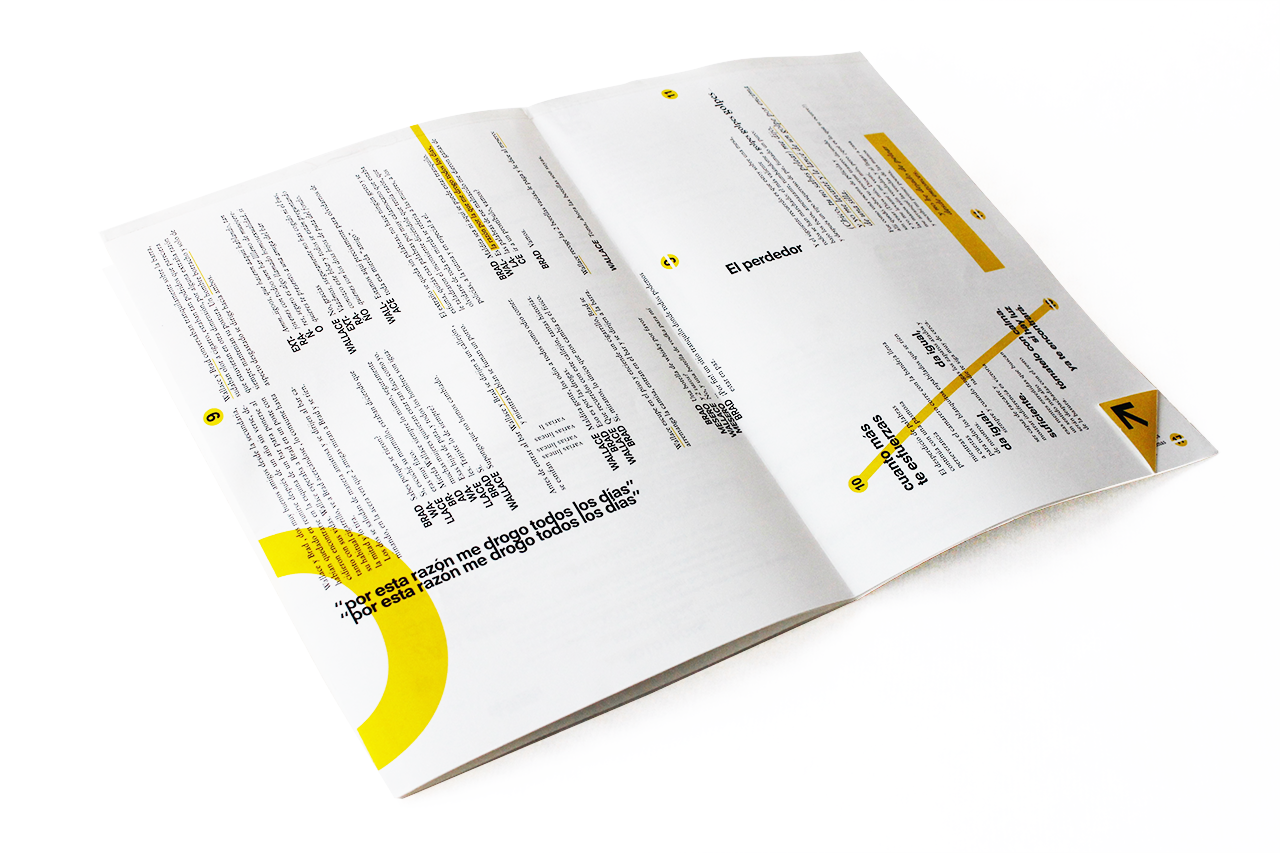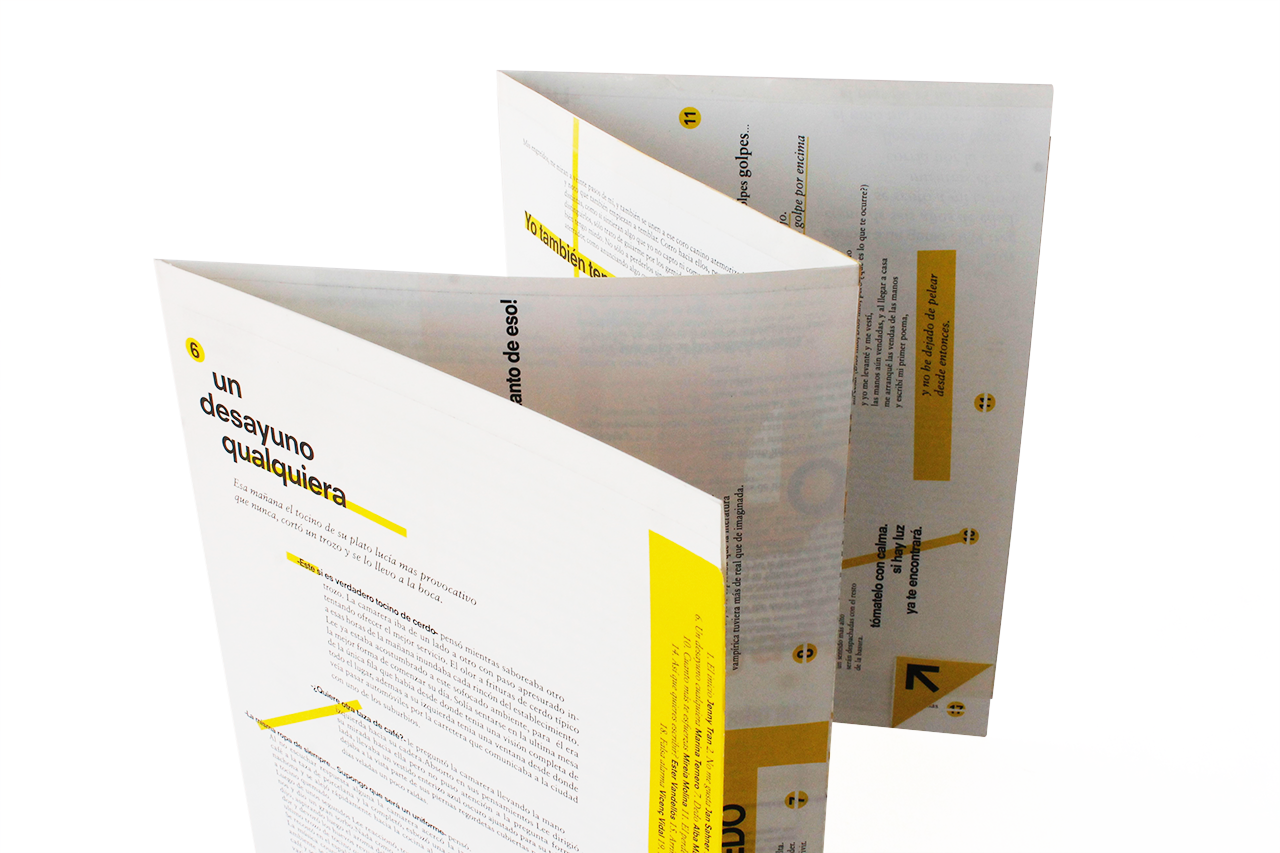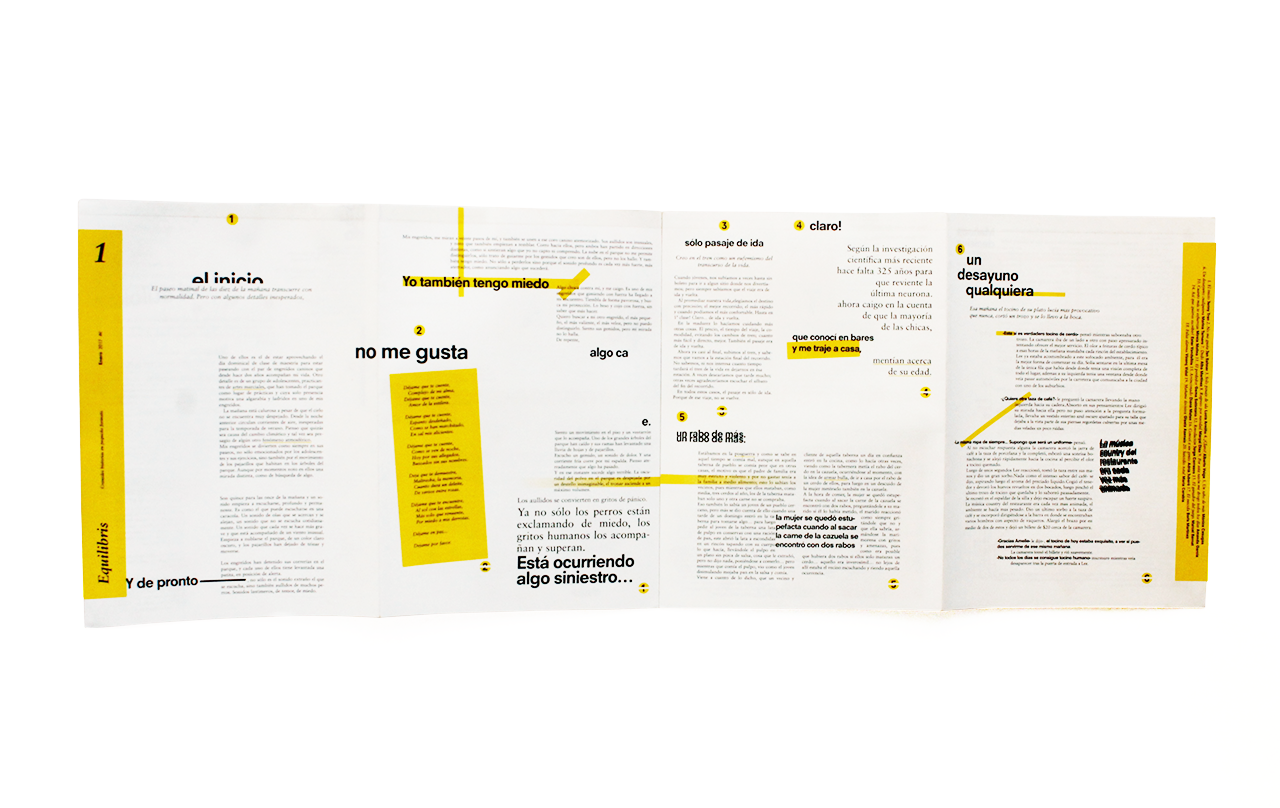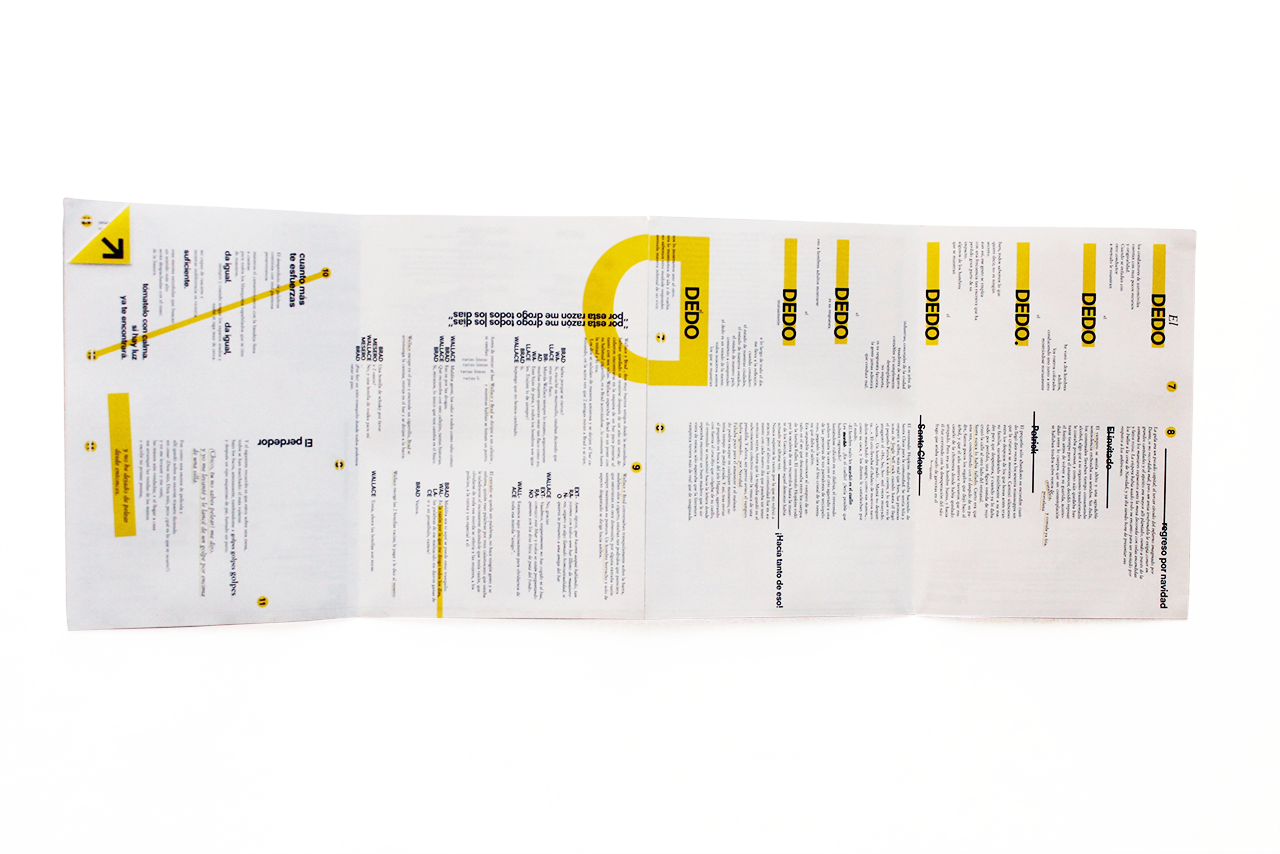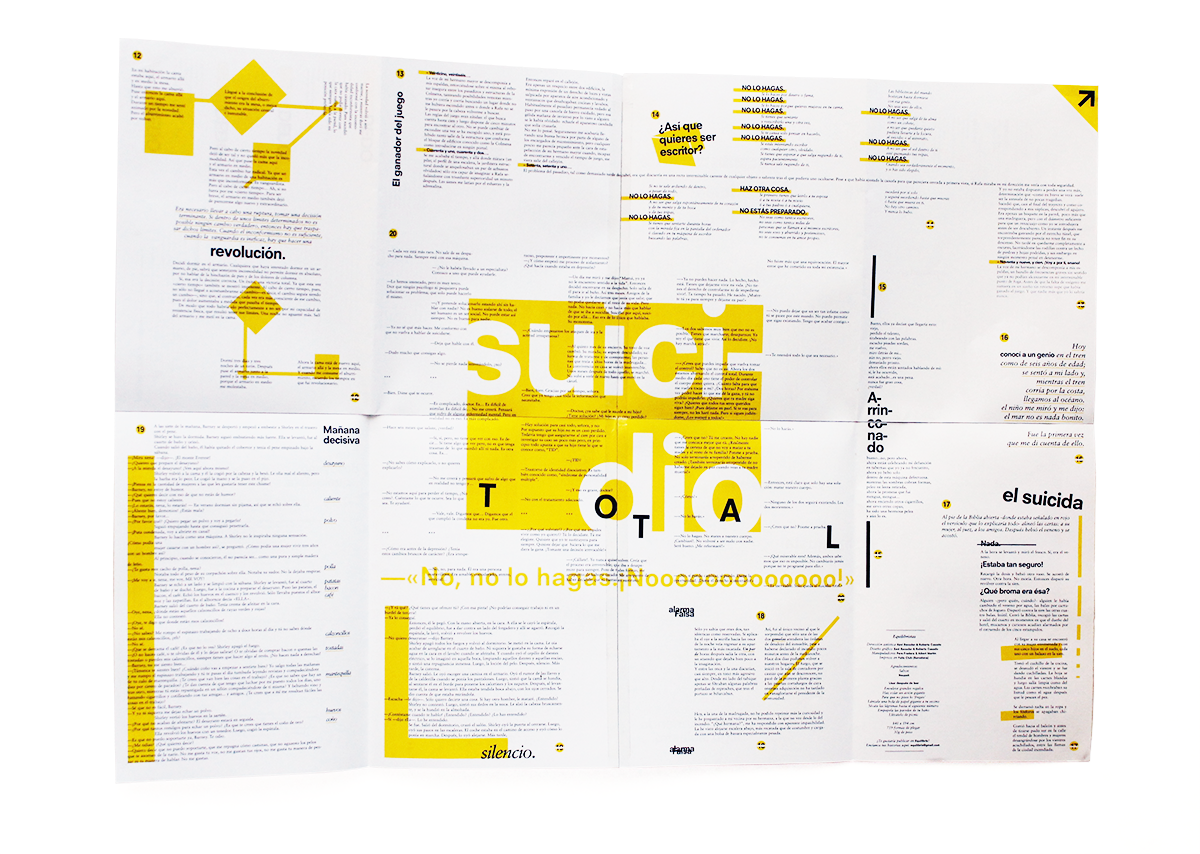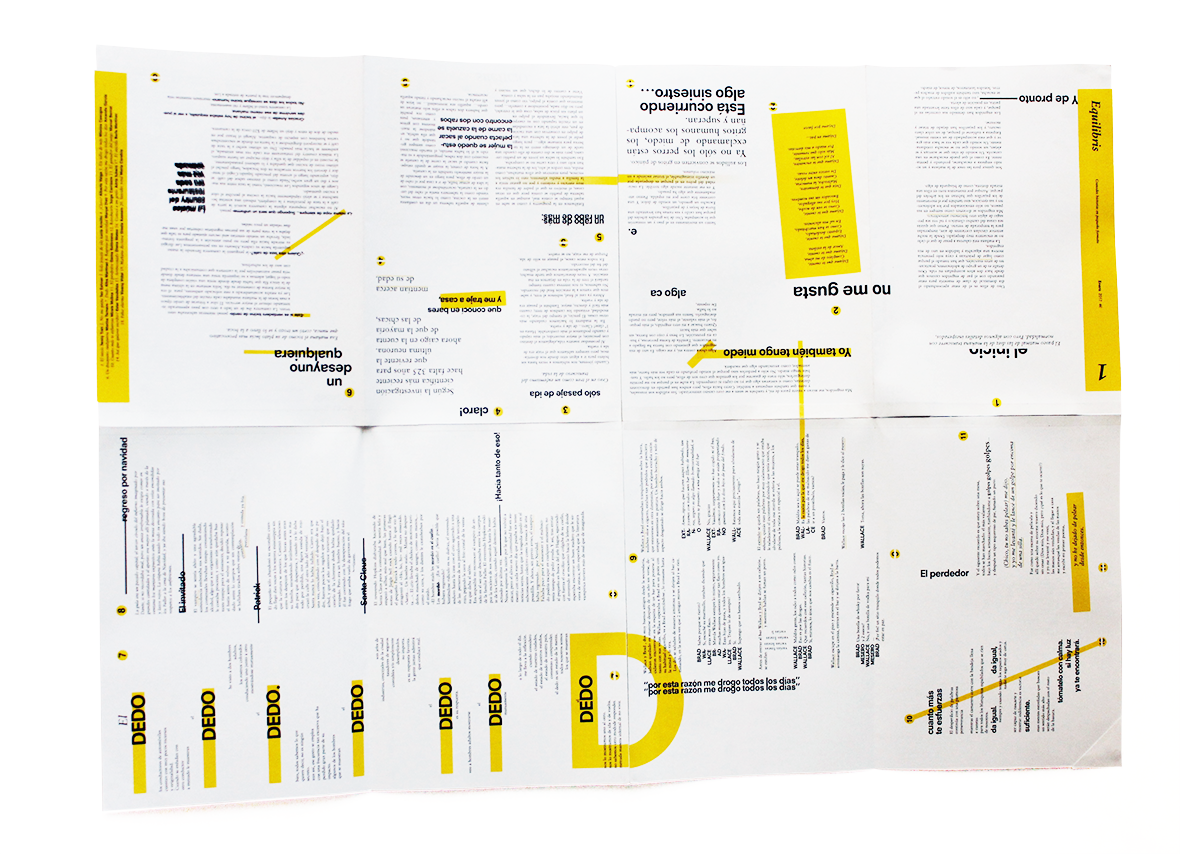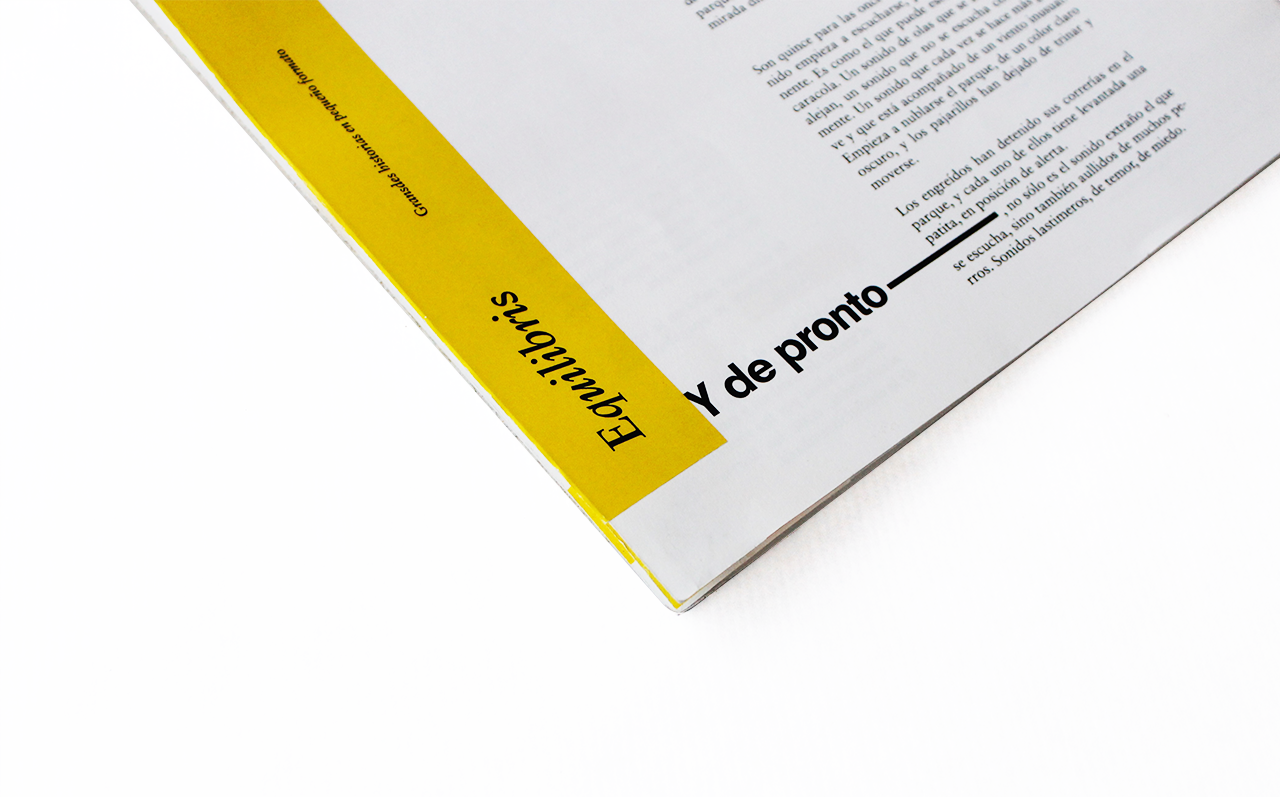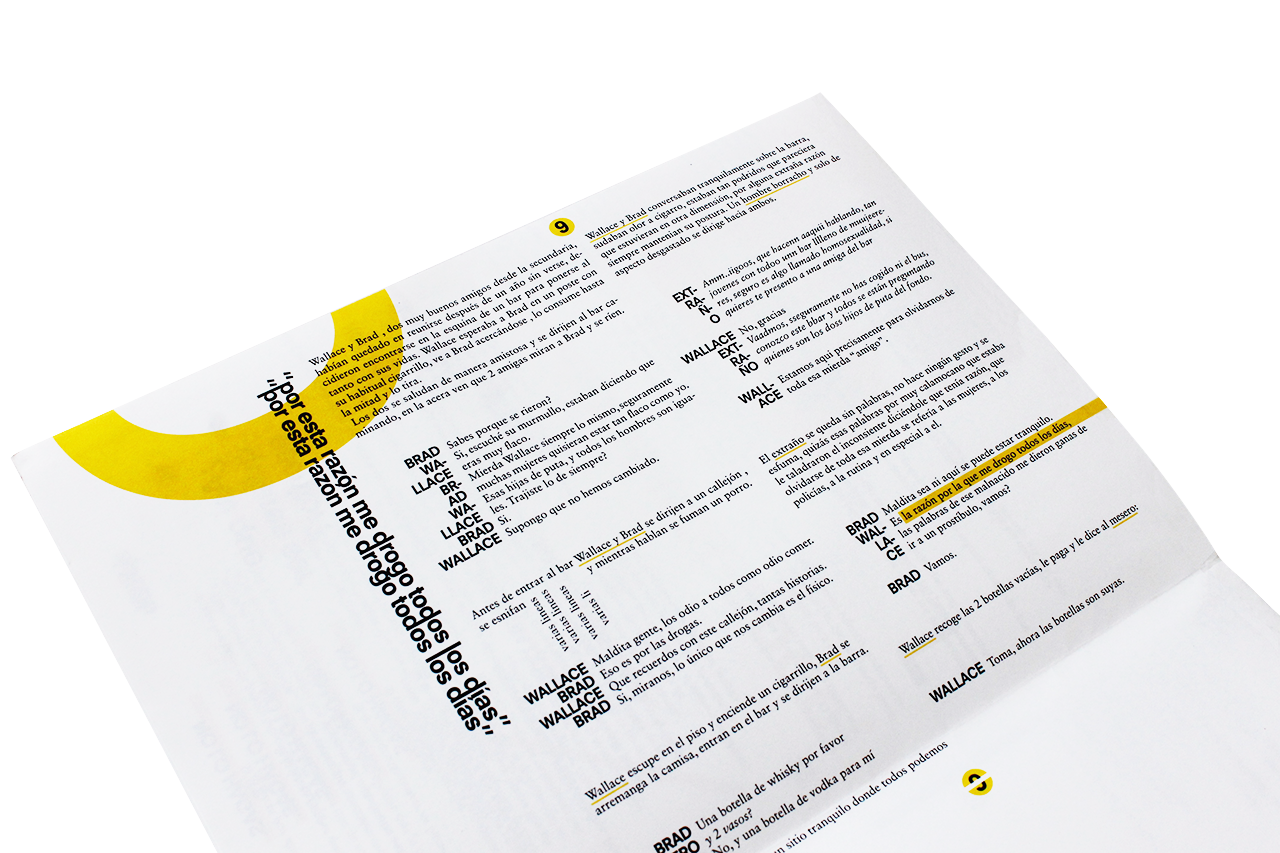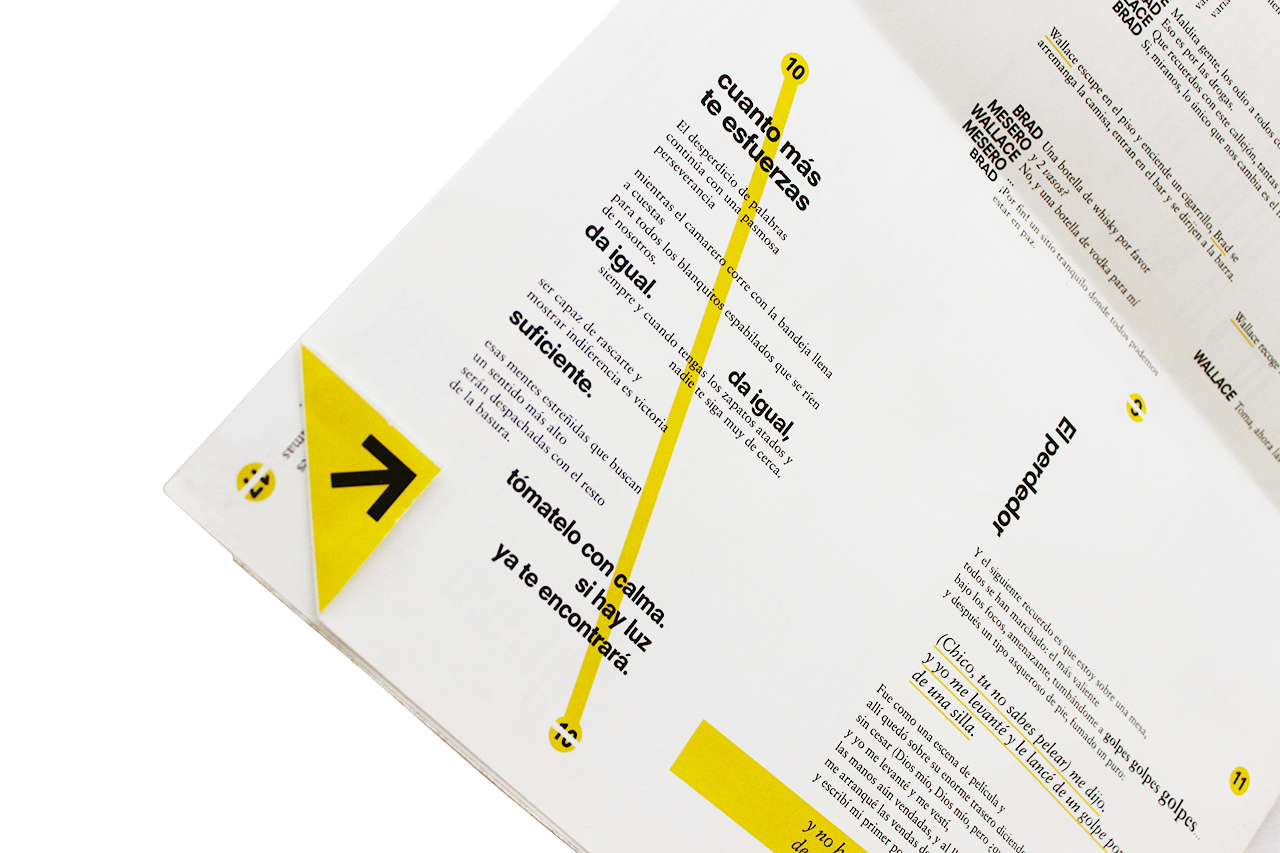 Client


Casado con Recoder

Format


A1
Publication of micro-poetry and short stories by the Casado con Recoder duo. It is a pilot publication for the Escola d'Escriptura of the Ateneu Barcelonès which offers its students the chance to bring out unpublished short stories.
The Equilibris journal is a meeting point for graphic design and literature, where words take precedence over design at all times. It is an annual publication and each issue is comprised of 20 short stories.

Designed with
Roberto Casado
Client  Casado con Recoder
Format  A1
Edició de micro poesia i relats breus del tàndem Casado con Recoder. Es tracta d'una publicació pilot per a l'Escola d'Escriptura de l'Ateneu Barcelonès que ofereix als seus estudiants la possibilitat de publicar relats inèdits de format breu.
La revista Equilibris és un punt de trobada entre el disseny gràfic i la literatura, on en tot moment sempre el disseny serveix al text. Són 20 els relats que conformen cada entrega, i aquesta és de tirada anual.
Cliente  Casado con Recoder
Formato  A1
Edición de micro poesia y relatos breves del tándem Casado con Recoder. Se trata de una publicación piloto para la escuela de escritura del Ateneu Barcelonès que ofrece a sus estudiantes la posibilidad de publicar relatos inéditos en formato breve. La revista Equilibris es un punto de encuentro entre el diseño gráfico y la literatura, donde en todo momento siempre el diseño sirve al texto. Cada entrega se compone de 20 relatos y se edita una vez al año.