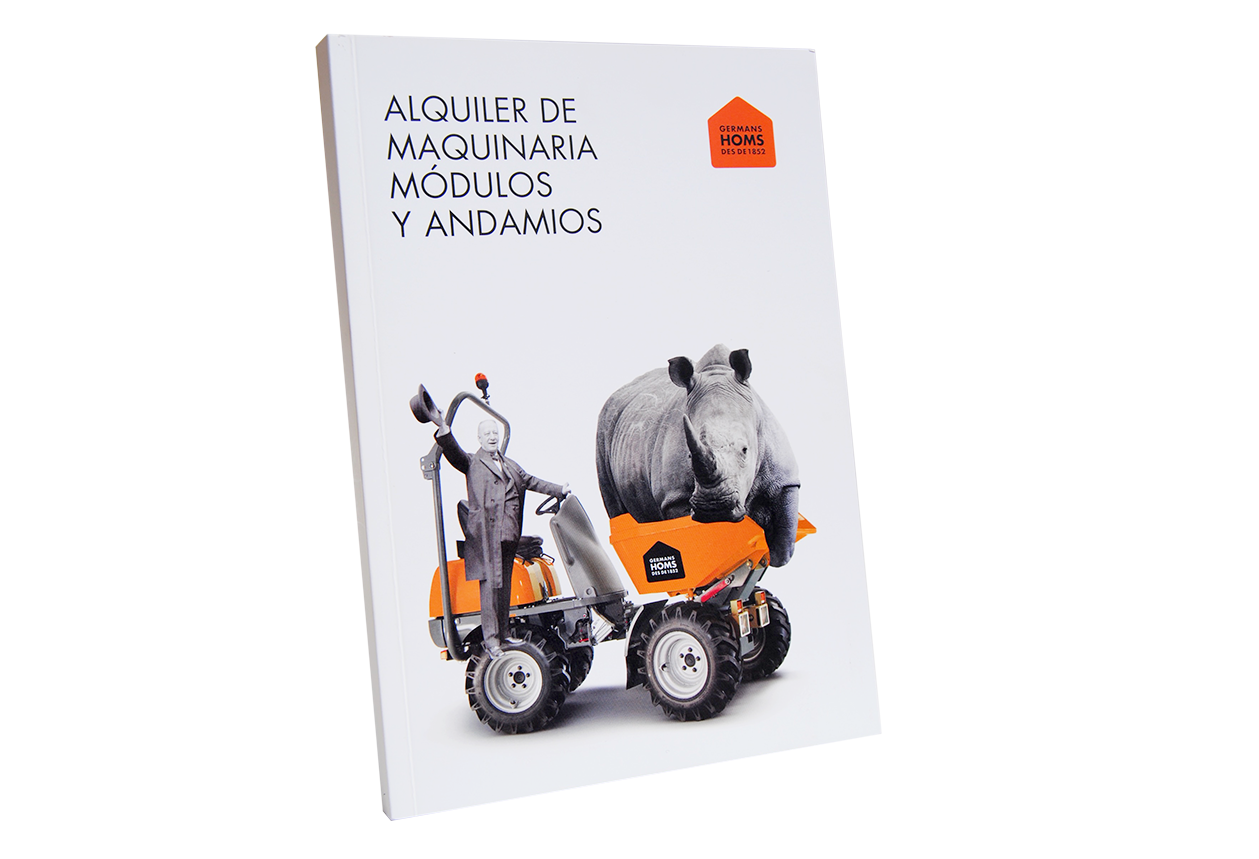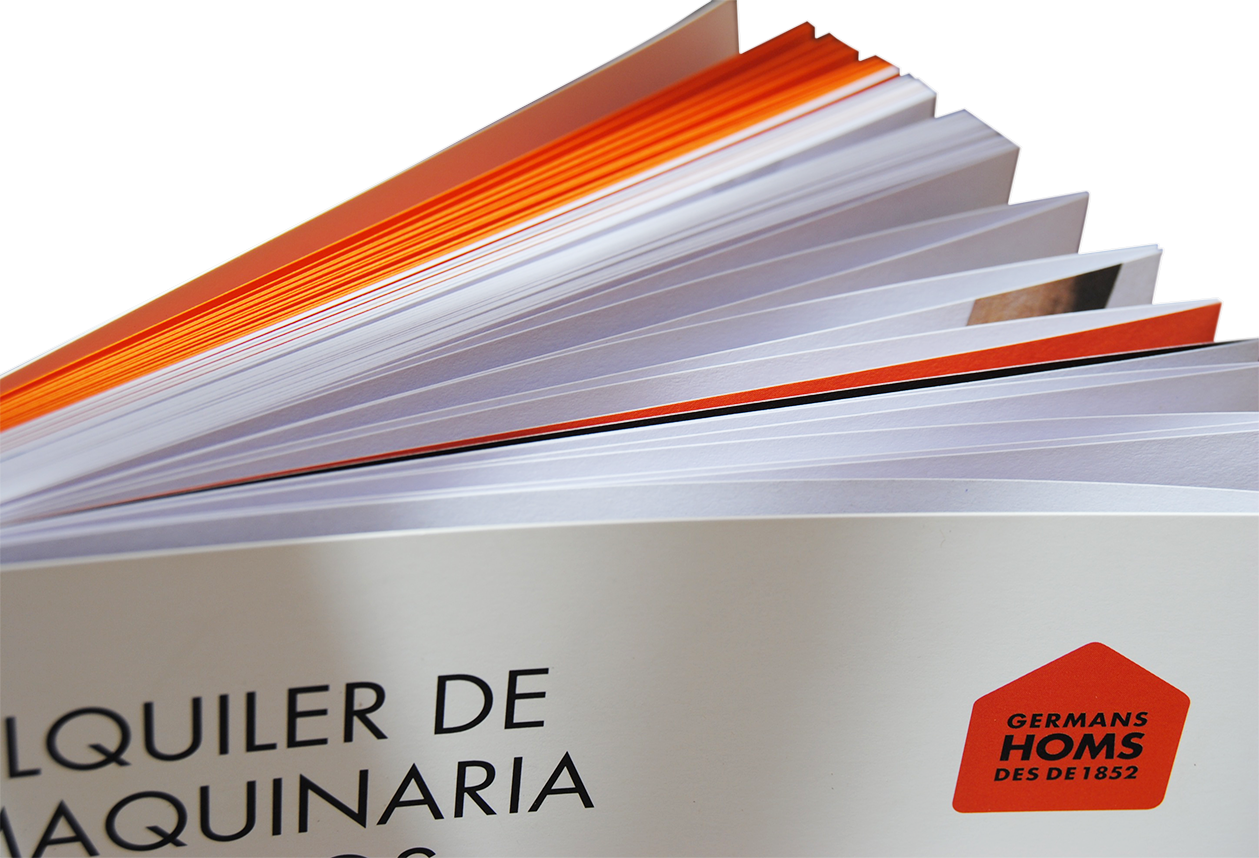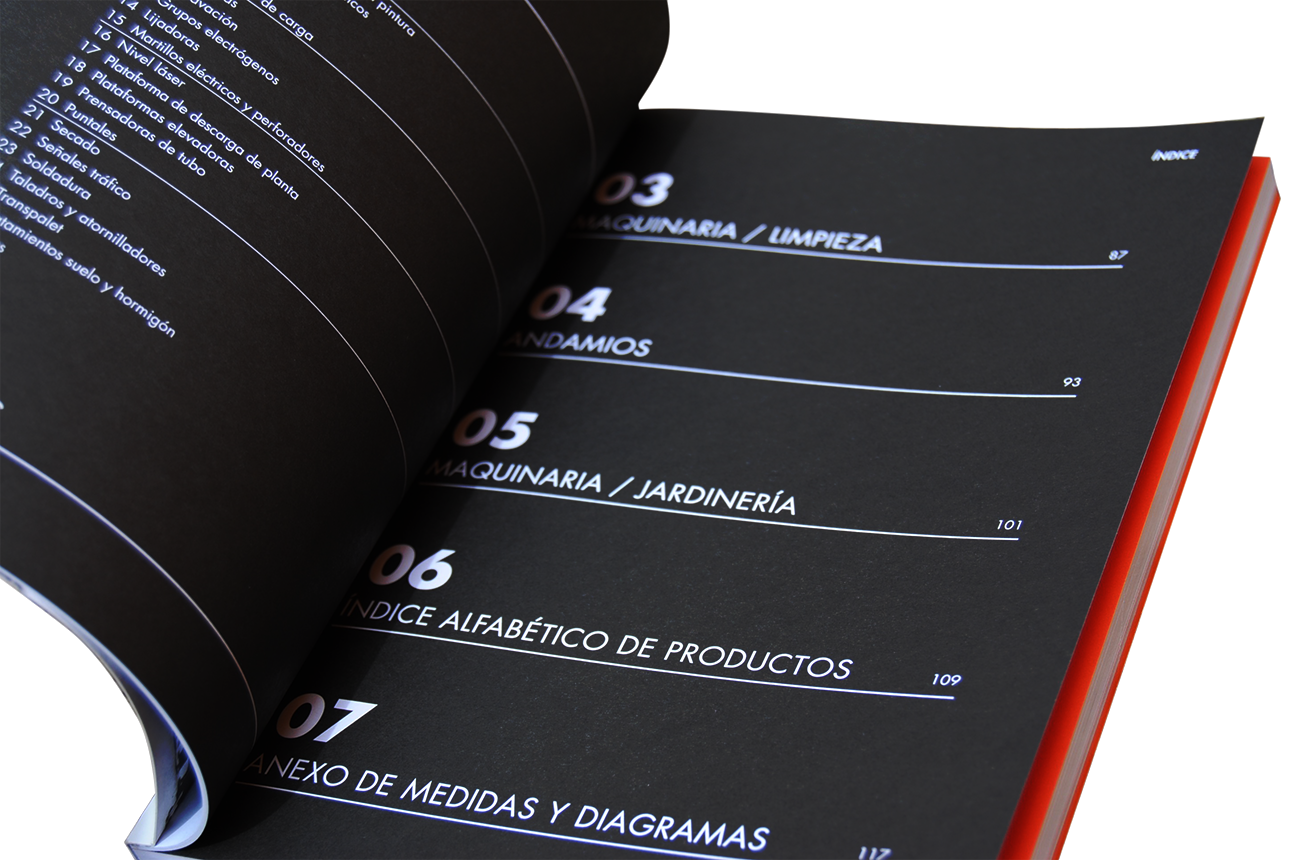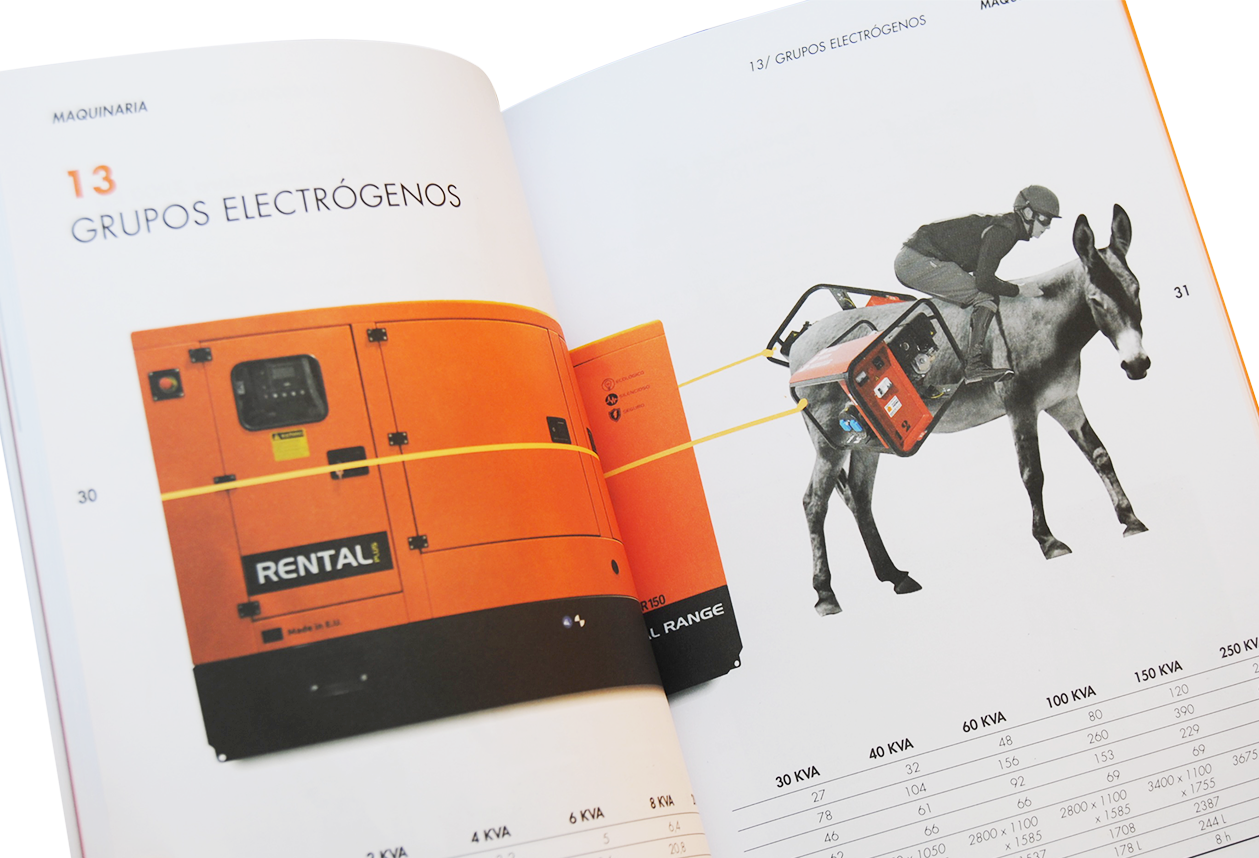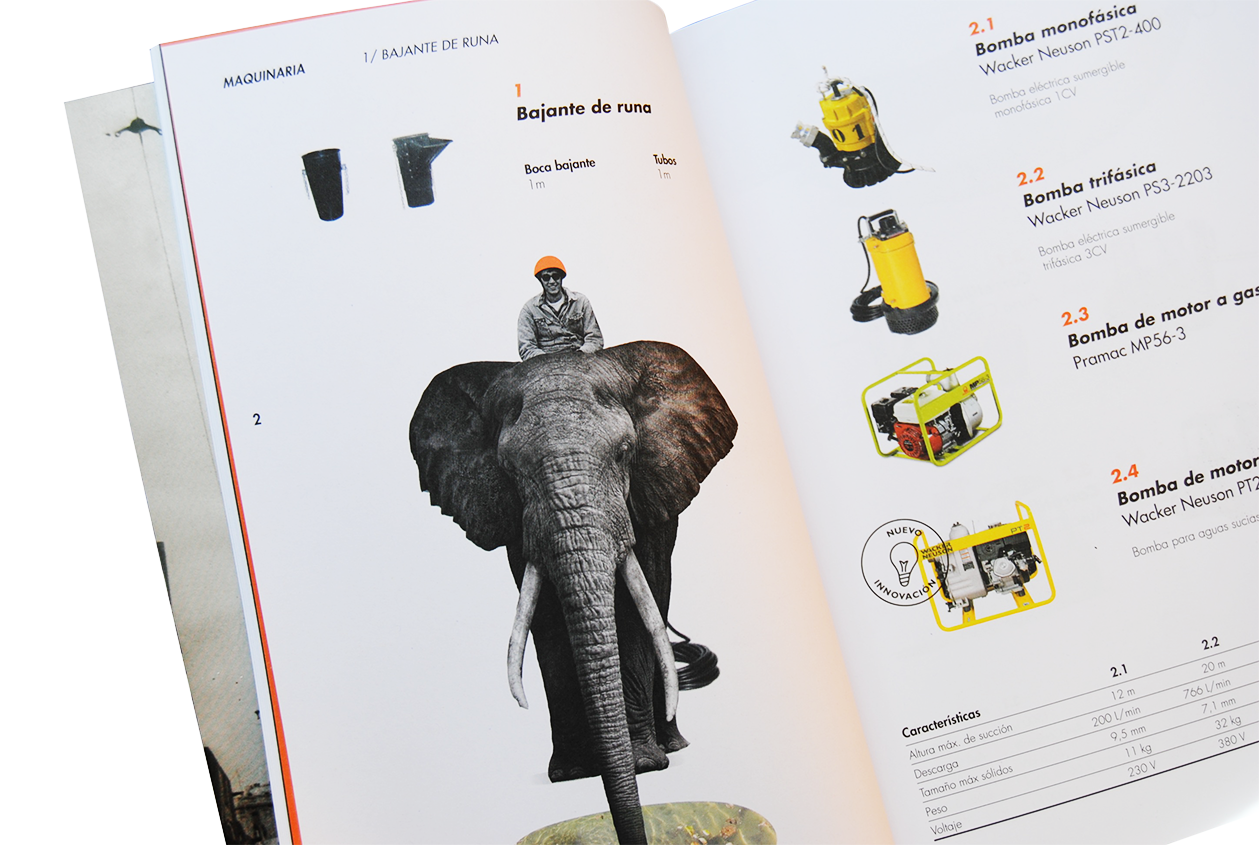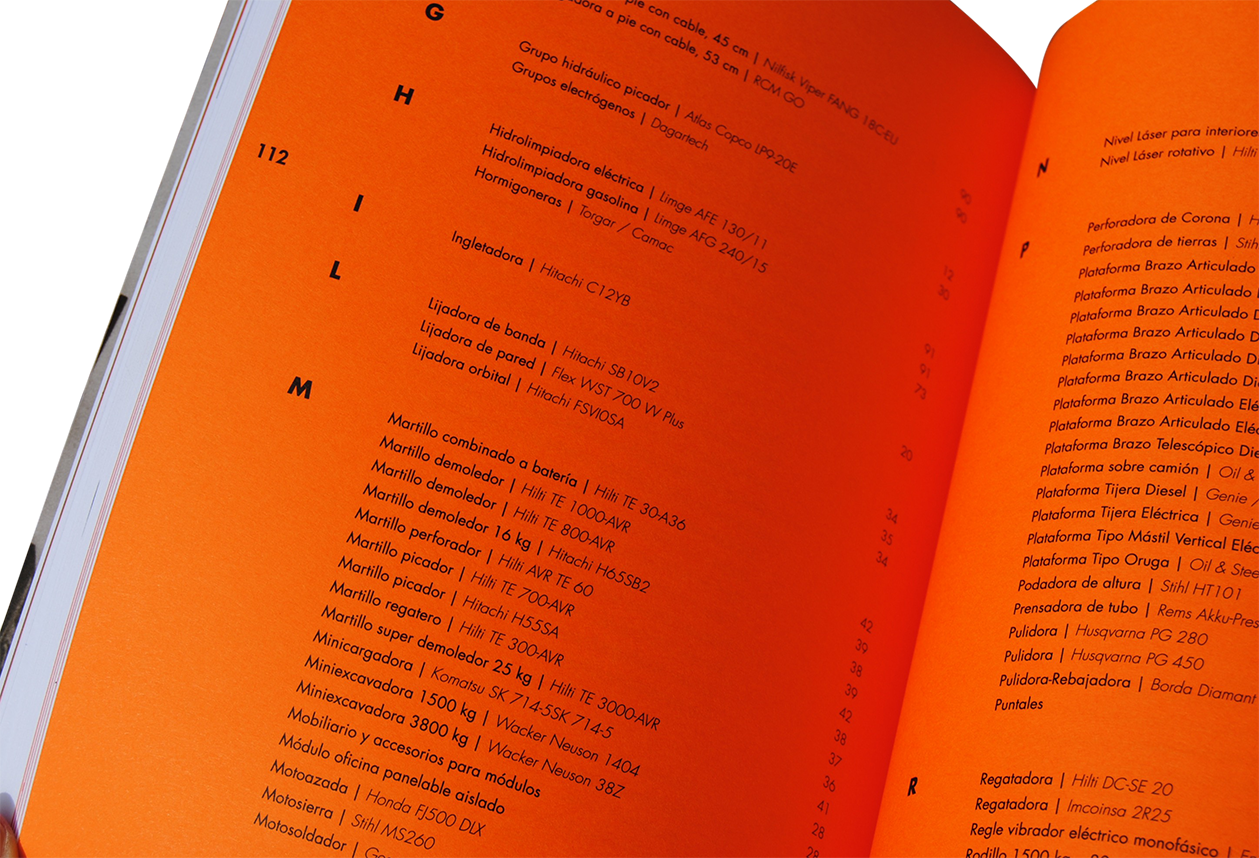 Client


Germans Homs

Format


A5 catalogue
General machinery catalog. Germans Homs is a company dedicated to rent industrial machinery, both for construction companies and for particular clients. We developed a graphic concept that identified each different machine with the animal's name that is usually commonly used. Accompanied by collages that illustrate each section, all the technical information is synthesized through tables and a final annex of maps.
Client  Germans Homs
Format  Catàleg A5
Catàleg general de maquinària. Germans Homs és una empresa que es dedica al lloguer de maquinària industrial, tant per a empreses constructores com per a particulars. Per aquest encàrrec vam desenvolupar un concepte gràfic que enllaça els diferents tipus de màquines amb el nom d'animal que reben col.loquialment. Acompanyada per collages gràfics que il.lustren cada apartat, tota la informació tècnica és sintetitzada mitjançant taules i un annex final de planos.
Cliente  Germans Homs
Formato  Catálogo A5
Catálogo general de maquinaria. Germans Homs es una empresa que se dedica al alquiler de maquinaria industrial, tanto para empresas constructoras como para el cliente particular. Para este encargo desarrollamos un concepto gráfico que identificaba las distintas maquinas con el nombre de animal que reciben comúnmente. Acompañada por collages que ilustran cada apartado, toda la información técnica se sintetiza a través de tablas y un anexo final de planos.