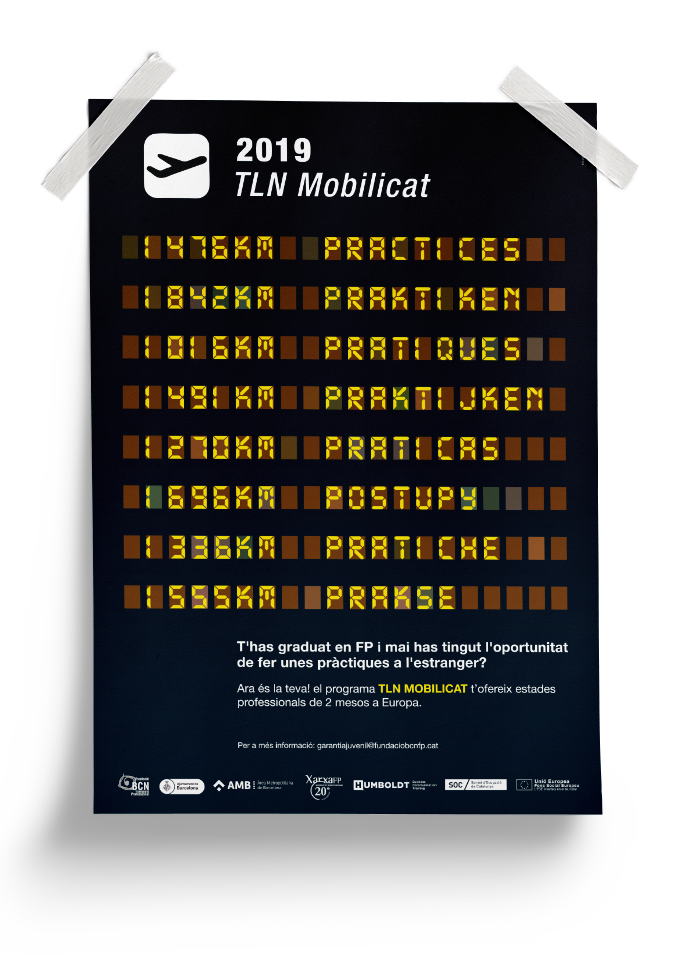 Client


Germans Homs

Format


A5 catalogue
Poster for the campaign of the TLN Mobilcat program. It is a project that sends young people to work abroad. The concept revolves around the displacement linked to the different destinations that are offered.
Client  Fundació BCN FP
Format  A3 poster
Pòster per a la campanya del programa TLN Mobilcat. Es tracta d'un projecte per a enviar als joves a fer estades de pràctiques laborals a l'extranger. El concepte gira entorn el desplaçament lligat a les diferents destinacions.
Cliente  Fundació BCN FP
Formato  A3 póster
Póster para la campaña del programa TLN Mobilcat. Se trata de un proyecto para enviar a los jóvenes a realizar prácticas laborales al extranjero. El concepto gira entorno al desplazamiento ligado a las distintas destinaciones que se ofertan.